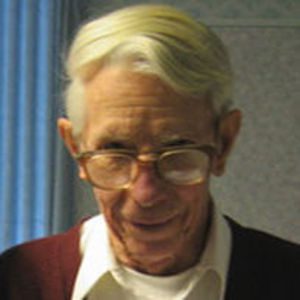 David S. Cobbledick, 86, of Sebring, died Monday, July 11, 2016, at Crandall Medical Center in Sebring.
He was born August 31, 1929, in Huntington, West Virginia to Stanley and Theresa (Brown) Cobbledick. David had a PhD in chemical engineering and worked as a chemist, running a research laboratory for GenCorp (then General Tire) in Akron, Ohio, where he worked for 32 years before retiring at age 70.
He was a quiet, gentle father, always ready to push someone on the swing, go for a walk in the woods, explain world affairs, or give advice. He also had a quiet, dry sense of humor and loved to tease. David was a history enthusiast, and spent much of his spare time reading about the Civil War and other world events. After retirement, he stayed active, walking daily, taking history classes at Kent State University, volunteering in KSU's chemistry department, and brewing beer, which he shared with family and friends. He also was a life-long Cleveland Indians fan, attending many games with his family and friends. He often talked about a game in which he saw pitcher Sam "Sad Sack" Zoldak strike out Joe DiMaggio three times. David loved animals and nature, and was seldom without a canine companion throughout his life.
He is survived by one son, Tom (Lori) Cobbledick of Marblehead; two daughters, Sheryl (Joe) Banks of Cleveland Heights, and Susie Cobbledick of St. Louis, Missouri; and two grandsons, David Banks and Dylan Cobbledick. He was preceded in death by his wife, Willetta "Billie" Cobbledick; granddaughter, Kathryn Carey Cobbledick; and dogs, Tippy, Bessie, and Molly.
Calling hours will be Saturday, July 23, at 10 a.m., followed by a short service at 11 a.m., at Bissler & Sons Funeral Home in Kent. Interment will follow at a later date at Standing Rock Cemetery in Kent.
In lieu of flowers, please consider a donation to Hospice of the Valley, the Oaks Foundation at Copeland Oaks retirement community, where David lived for the past eight years, or the Humane Society.